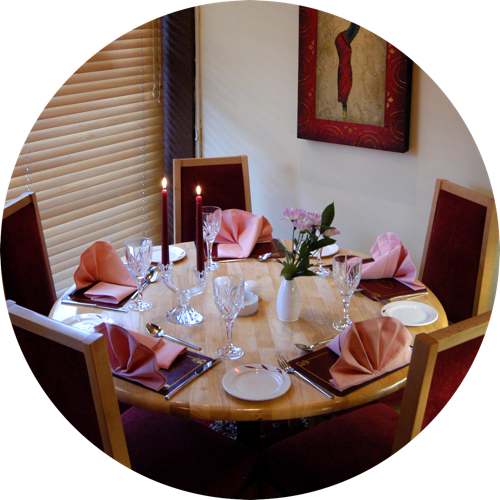 Spices are the soul of Indian food. Simple ingredients come alive with the special use of spices and herbs.
There is an art to using Indian spices. Indians spice their dishes in layers harmoniously blending subtle spices with aromatic ones and layering it with herbs, ginger, garlic and lime juice or tamarind.
Indian cuisine is as diverse as its people and geography. Indians did not have written down recipes but were passed on through generations purely by word of mouth.
Our classic Indian curries often combine the following main spices: coriander, turmeric, fenugreek, cloves, ginger, red and black pepper as well as other spices.
Many of our Indian vegetarian dishes are made with simple bland spices so the flavour of the main ingredient can stay pure and the spices provide a supporting taste. These are the more bland and delicate spices such as fennel, cumin, mustard seeds, coriander powder and turmeric.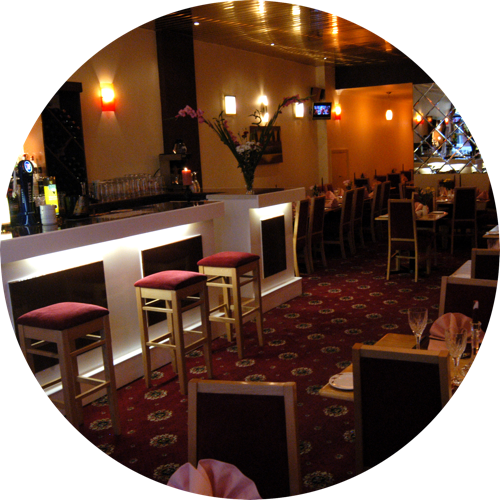 Then there are stronger spices, here at The Spice Merchants we use strong, pungent spices like garam masala in small amounts a popular variety of spice blend used in Indian curries. It is safest to use whole spices in garam masala. Whole spices are used in many recipes and they keep releasing their flavour over time in a dish. This natural use of whole spices is more popular in North Indian cuisines.
Fresh herbs like mint, coconut, fresh green chillies are combined with spices to make fragrant concoctions when cooking. At The Spice Merchants Indian cooking involves the use of fresh herbs and it is easy to overlook this important aspect. Fresh herbs help balance spices.
'We've used Spice Merchants as a takeaway, eaten in and had them cater for 60+ guests at our home for our tenth wedding anniversary. In all cases the food has been delicious and the service outstanding we can't recommend them highly enough! Regards'
- Mark and Kemi, Southsea
'Did not disappoint, if you are looking for a quiet night, great food and good service this is the place, thanks all'
- Hungryjoe, from Southsea
'Well presented food in little gold dishes, hot food was on time and waiters were very attentive. I tried Spice Merchant's as they were highly recommended on TA, Will visit again when I'm in the south'
- JPM, London
'Thank you- Spice Merchants catered for my daughters 2nd Birthday party for 100+ guests at a local nearby Community Centre( Buffet style)I had already had a few sit down meetings with Ali, so we knew what we were getting from the menu and what the price was going to be like. They looked after us so much and made sure we had everything like extra napkins and plastic bowls for the cake table.... Nothing was too much to ask, Thanks again'
- SBcrew , Portsmouth
'Service great attentive without being intrusive, boti masala sauce wonderful veg dansak sweet and full of flavour, will call again and recommend to friends'
- Lesley and Philip Dowse
'Fantastic service, attentive and accommodating the food was superb-such a lovely range of dishes to choose from we will most definately recommend Spice Merchants to friends & family, thank you for a lovely evening'
- Daniel & Daisy
'The way of food in spice merchants has regularly surpassed itself & this evening was no exception. Congratulations to the staff both front house that make everyone so welcome and the kitchen staff. We will continue to recommend'
- Wendy & Robin Townsend
'Thanks to all for another culinary experience to savour! (A delicious meal the staff was helpful, thank you - Isabel age 13)'
Alla Murray, Kerri & Isabel Pereira
'The same but different, a nice surprise!'
- Kevin Rods Mick
'Fantastic as always. Great new additions to the menu. Will order the fish again, many thanks'
- Lee & Gemma
'Absolutely delicious! Service was brilliant- as usual. Couldn't fault our meal here at all outstanding'
- Emma Figg
Totally amazing, well done
- Luke Thompson
'The menu is varied, they use spices to produce some very exotic flavours- certainly traditional dishes are provided plus a very creative look given- great flavours, we will return again'
- David & Irene
Very delicious meal as always, the new menu items were a real treat! a lovely relaxed evening had by us all. As always the staff was very kind, polite, pleasant and friendly. Always a joy! Many thanks'
- Rishi, Raj Stu & Ads from the Judo Club
'Tasted four new dishes from the menu, all delicious, original menu is excellent & new menu is just as nice. Fantastic service as usual, many thanks to everyone'
- George & Penny